Vacation Code: 7011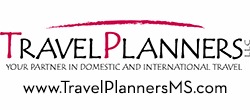 This is a post-only email. Please do not reply to this message.
For all inquiries, contact us at:

TravelPlanners LLC.
232 Market Street
Flowood, MS 39232


Make sure your travel agency offer emails are delivered:
Add marketing@travel.messages2.com to your address book.

This email has been sent to smashburn@rankinchamber.com, from Travel Leaders Network, on behalf of TravelPlanners LLC..
We hope you enjoyed receiving information on our latest featured offers.

If you would rather not receive these updates, please click here to unsubscribe.

Copyright © 2019, Travel Leaders – All Rights Reserved.
Designated trademarks and brands are the property of their respective owners.
All prices are subject to availability and change.