Vacation Code: 6726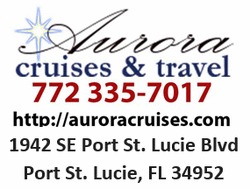 %%DC::REPLYTO - UNMONITORED MAILBOX::REPLY-TO TEXT - UNMONITORED MAILBOX%%



Aurora Cruises & Travel LLC
1946 SE Port Saint Lucie Blvd.
Port St. Lucie, FL 34952
FL - 37869

Make sure your travel agency offer emails are delivered:
Add marketing@travel.messages2.com to your address book.

This email has been sent to nadiaj@auroracruises.com, from Travel Leaders Network, on behalf of Aurora Cruises & Travel LLC.
We hope you enjoyed receiving information on our latest featured offers.

If you would rather not receive these communications, unsubscribe here.

Copyright © 2021, Travel Leaders – All Rights Reserved.
Designated trademarks and brands are the property of their respective owners.
All prices are subject to availability and change.